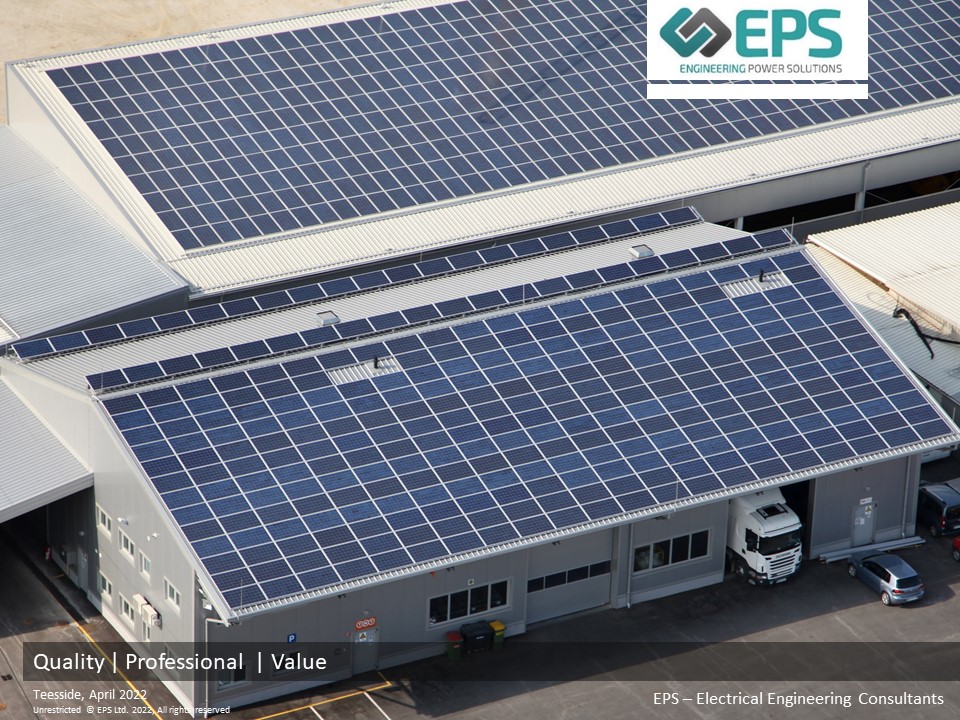 With spiralling energy bills, exasperated with the uncertainty in Ukraine, act now to take control of your Energy costs.
START TAKING CONTROL OF YOUR ENERGY COSTS TODAY WITH EPS
With spiralling energy bills, exasperated with the uncertainty in Ukraine, act now to take control of your Energy costs.
Receive a non-biased report of how your manufacturing or process plant can save in electricity costs, slashing bills and giving your business sustainability in your sector.

Our Chartered engineers have a combined experience of over 80 years in electrical engineering. We understand how you can make savings in electrical consumption and generation.

Many Product energy saving companies will offer their product as the best solution. Our sophisticated electrical engineering software can provide accurate results identifying areas on your existing plant where you can make real energy savings along with introducing inhouse generation plants. The solutions that will impact on your bills are when you combine the energy efficient products across your electrical network to maximise the savings.
See our electrical grid connection blog for guidance on how to connect your generating plant. EPS provides services to guide you all the way through the electrical grid connection process.

As an example – large roof areas are wasted spaces where solar panels can be installed to generate and save you the cost of importing electricity lowering your manufacturing plants carbon footprint. We can assess whether your existing roofing structure can support an array of solar panels.

Not all manufacturing plants have the electrical distribution capacity to handle large quantities of power generation and in particular dirty electrical generation provided by inverters from solar panels. This dirty electrical supply can disrupt your electrical equipment in the form of harmonics in the system. EPS will assess whether harmonics would pose a problem if solar was to be connected.

We will make recommendations to your electrical network showing what equipment should be upgraded for more efficient machinery and or electrical equipment. We can calculate accurately how much large machinery through lighting will consume throughout the years with your existing electrical system and show you the cost comparison with new recommended equipment.

EPS will guide your business through these unprecedented changing times of Energy Efficiency, it's time for change now as we continue the journey to Net-Zero.

Next Steps
At EPS we have a combined experience of over 68 years' in electrical engineering and vast knowledge of how you can reduce your electricity costs. Our services are available to companies involved in the industrial, energy, and manufacturing sectors. You can find more information and case studies on our website, or feel free to call one of our friendly advisers to find out more.