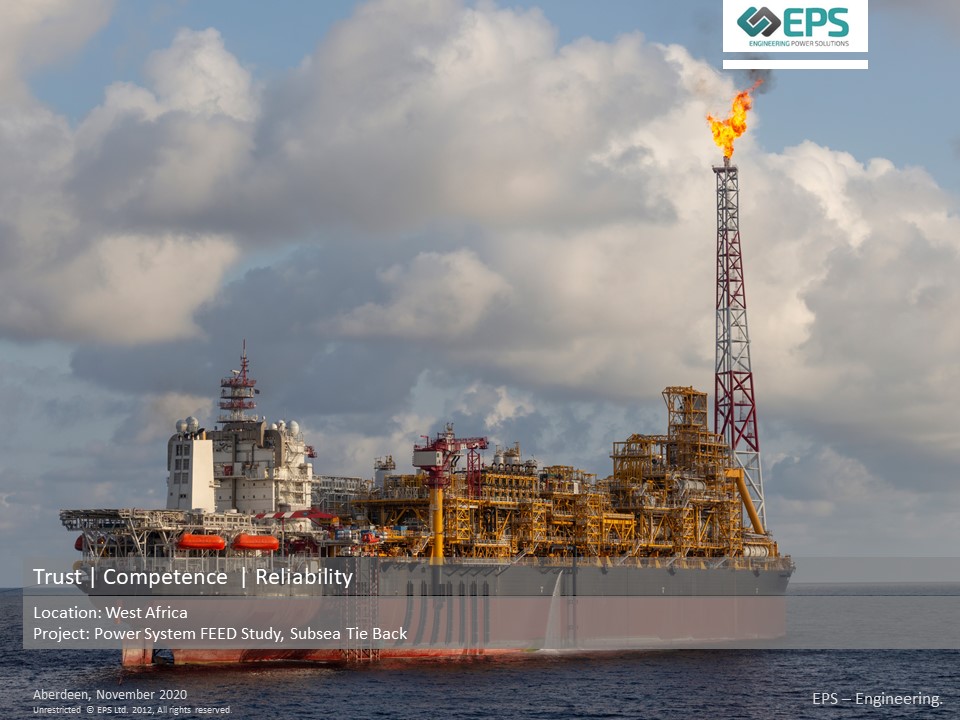 Project title:
Subsea tie back project
Key Areas:
African West Coast
Oil&Gas FPSO Subsea Tie Back Project
EPS was requested to provide a power system study for HV power and increased LV load to accommodate increased oil production rates for a vessel located offshore. The existing Gas Turbine Generators (GTG's) are to be upgraded to accommodate this. This is to allow 3 out of 4 GTGs to operate during normal operation with the 4th GTG only being required during oil offloading operations. EPS completed the power system study to assess Load Flow, Short Circuit and Transient Motor Starting. The study provided recommendations to mitigate the high short circuit levels due to the increased power generation and voltage dips associated with starting a new 3.5 MW Gas Compressor.