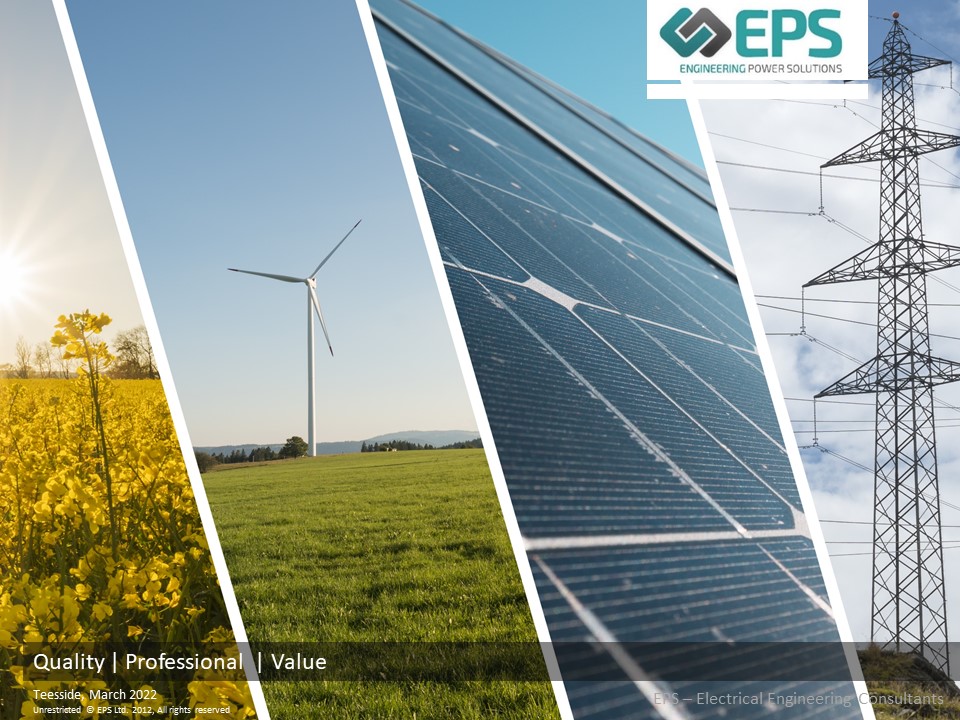 Electrical FEED Study Best Practices That You Need To Know About
EPS engages with both clients that try to save money at the outset, by not carrying out an electrical FEED (Front End Engineering Design) study, and those that do carry out FEED studies. Those that spend a little more time and money from the outset have a better chance of accurately planning and budgeting their projects.

An electrical FEED study is a vital planning tool in any infrastructure project, and they're particularly critical in the energy sector. Since the systems involved in energy projects can be highly complex, it's only natural that FEED studies have an equally complex nature. In this article, we describe the process of a FEED study and include tips on the best practices to follow.
What You Need To Know About The Electrical Front-End Engineering Design Process
Electrical FEED studies are usually carried out after a feasibility / conceptual study and before the detailed engineering stage. In many cases, a FEED study is preceded by a pre-FEED assessment, which is concerned with design and operational characteristics development, material selection, capacity, and regulatory requirements, etc.

As for the FEED study itself, its goals are:
Produce all the data necessary to compile technical documents.
Define the scope of the project.
Determine project specifications.
Identify risk
EPS has witnessed on several occasions that potential problems identified during an electrical FEED study are solved and defined prior to detailed design and installation. Complications identified during detailed design often lead to budget overspends and project delays. A full electrical FEED study is a comprehensive way of performing due diligence before a project is submitted for approval.
Best Practices In FEED Studies
The study should include all its basic components, including:
High-level single line diagrams.
Electrical schematics to 'tie in' the new equipment.
Design reports, including civil and structural design layouts.
Power system modelling.
Facility plot plans (drawn to scale).
In addition, embedding an electrical FEED study into a front-end planning process is considered a good practice. The data that FEED studies yield helps decision makers gather strategic information for risk assessment and resource allocation purposes.

During a FEED study, it's extremely important to take a relational view of project specifications, instead of a purely functional one. This means that project specifications should be assessed by considering how they can best suit the relationship between client and contractor.
Working With A FEED Consultant
As a result, client intentions and requirements must be part of the files included in the FEED package. Contractors or consultants who are well-versed in FEED best practices should maintain regular and close communication with the client throughout the study. Choosing a consultant that follows best practices can ensure that your FEED study fulfils its purpose and sets the basis for a safe and successful project. 
Next Steps
At EPS we have 10 years' experience in FEED study implementation. Our services are available to companies involved in the industrial, energy, and manufacturing sectors. You can find more information and case studies on our website, or feel free to call one of our friendly advisers to find out more.