Helideck Lighting
We understand that CAP 437 helideck lighting requirements are an extremely important safety requirement for your offshore platform / vessel and reliability is absolutely critical.
Considering that you have been tasked to undertake very important safety improvements to the helideck a comprehensive detailed design by experienced engineers and installation technicians is paramount.
Many of our competitors do not understand the documentation demands required by the Operators, we do, because we do this every day for many Operators.
Using EPS will provide you with a complete solution, you'll be working directly with experienced Chartered electrical engineers and technicians who have worked in the offshore Oil and Gas industry for many years with proven track record successfully delivering complex Oil & Gas projects. Although we consider helideck lighting projects a fairly straightforward job we take your project very seriously and ensure that your platform helideck lighting is designed and installed with safety in mind. Everything we do revolves around safety and reliability.

Working closely with circle & H lighting manufacturers we can provide all the answers you need to your helideck lighting questions (electrical and structural). For example fixing the lighting to the helideck is a commonly raised question, and we have the solutions.
A typical EPS helideck lighting project is outlined below but we are happy to discuss options and ensure that the correct solution is chosen for your asset:
EPS – Meeting with Operator to discuss project
EPS – Develop a project plan
EPS – Experienced Engineer and Technician to undertake Offshore survey
EPS – undertake the detailed design
EPS – produce Bill of Materials (BOM) and issue to Operator
Operator – to place order with the EPS or manufacturer direct using EPS (BOM)
EPS – Workpack issued to Operator
EPS – Factory Acceptance Test (if required)
EPS – Installation / commissioning
EPS – As built drawings issued to Operator
Providing ongoing technical and installation support throughout the project and post installation (if required).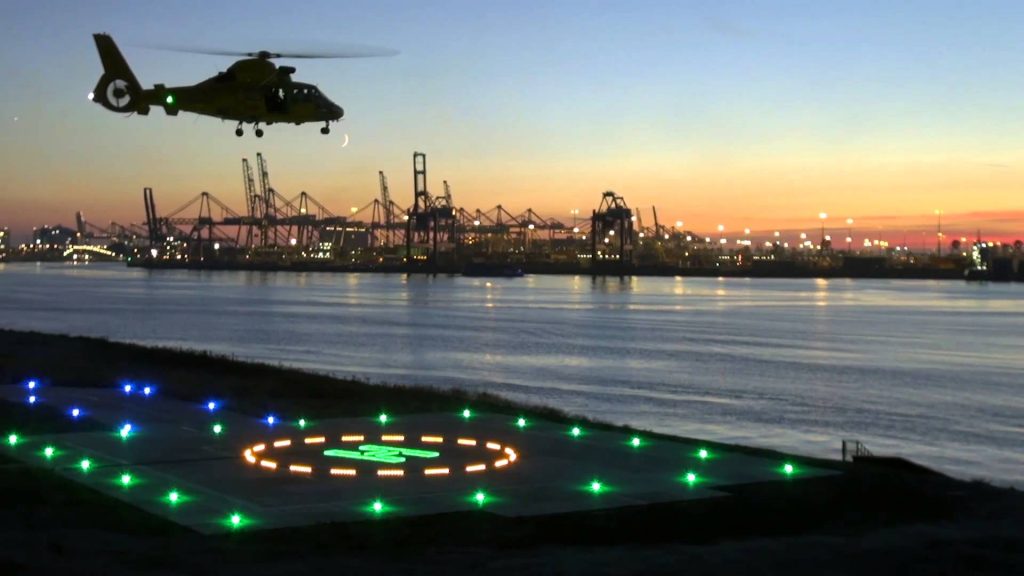 Our helideck lighting quotations are comprehensive and can help you decide which solution is best for your asset. Our overheads are minimal which means we can be extremely competitive compared with our competitors that have large buildings, rates and sales teams.
We provide a high level of professionalism and aim to get it right first time.
We understand how important it is to get things right first time, the way we achieve this is by doing most of the thinking onshore in the office producing detailed designs, workpacks and a realistic project plan. Any identified problems are rectified and solved at the detailed design stage something we do on a daily basis.
You can get a quality CAP 437 compliant lighting product, professionally designed, managed and installed for a competitive price.